hello everyone welcome back to lamsat-onotha or if you're new welcome, today I am sharing with you my top five favorite foundations these are specifically liquid foundations that are really good for dry skin, I have pretty dry skin and they're all like medium to full coverage, I recently did a foundation declutter I will link that down below if you want to check it out but I have tried so many foundations
I'm pretty sure there were close to 50 different foundations in that declutter what that allowed me to do is really see which foundations I use the most and just clean out the ones that I know don't work for me, These five that I'm going to show you are Holy Grail foundations that I love every single time, I use them they are foundations that I recommend to people a lot when I get direct messages on Instagram or things like that I recently had a couple different people asked me for recommendations on liquid foundations.
and I recommended a couple of these and they came back and said they loved them so these are just foundations that I always feel confident recommending to anyone that has dry skin and is looking for a liquid foundation that's like medium to full coverage even if you're just slightly oily in some places you can still get away with a lot of these by using a powder but specifically what this blog is really for people that have dry skin.
Nars Natural Radiant Longwear Foundation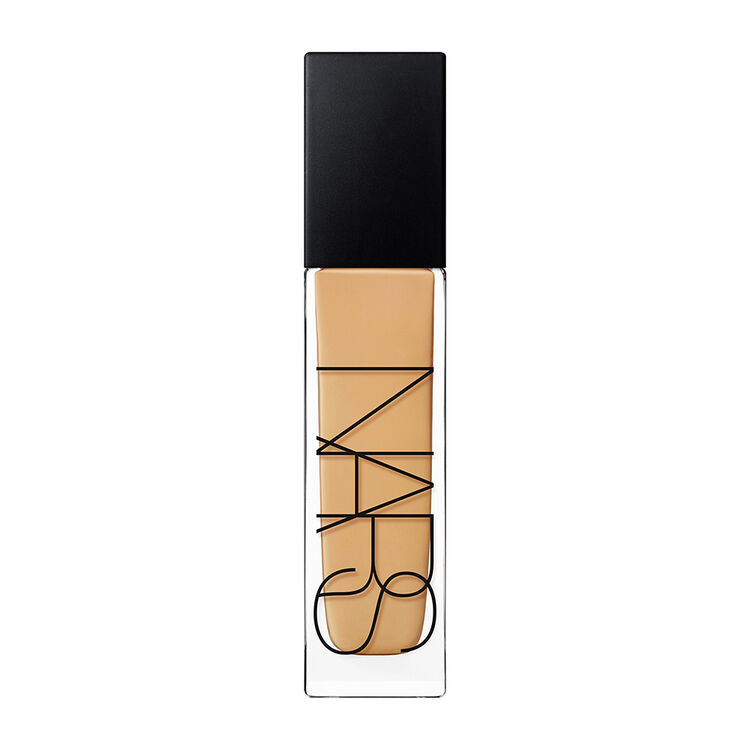 I'm going to talk about in the first one for this top 5 liquid foundation Recommendations for Dry Skin, In it this is a NARS natural radiant long wear foundation this came out maybe a year or two ago, I've only had this for two or three months but the minute I tried it and still now I'm obsessed with it every time I wear it I feel like my skin looks amazing it's radiant but it really just like melt into your skin 
it's so crazy it's not super dewy it is called radiant foundation with radiant long wear this is definitely more natural and a little less of dewy than like the L'Oreal one and by far the L.A girl one that's why I threw a little bit of this in there to give it a little more do but this is like the perfect natural satin finish foundation that actually looks natural and satiny and doesn't end up becoming a matte this just looks so natural while still giving me so much coverage it's amazing I wish I would have picked this up before it's quickly become my current favorite
TEINT IDOLE ULTRA 24H LONG WEAR FOUNDATION
I'm gonna start with via foundation that I actually put in my best of beauty for last year that I still love, It is the "Lancome tenth idol ultra where foundation", This is actually the closest to Matt like a matte finish foundation that I have in the top five, if you're someone with dry skin you will know that Matt foundations can tend to be kind of tricky this is areally good one it never clings to my dry patches, this is a higher-end foundation
it does have SPF 15 in it as well if youare into that and it is supposed to last24 hours I've never worn this for 24hours but I can say it definitely lastsI don't know 12 to 15 which is like anall-day wear for me so I really only need one or two pumps to get the coverage that I desire which is medium to full so I highly recommend it I think it's worth the investment.
Born This Way Foundation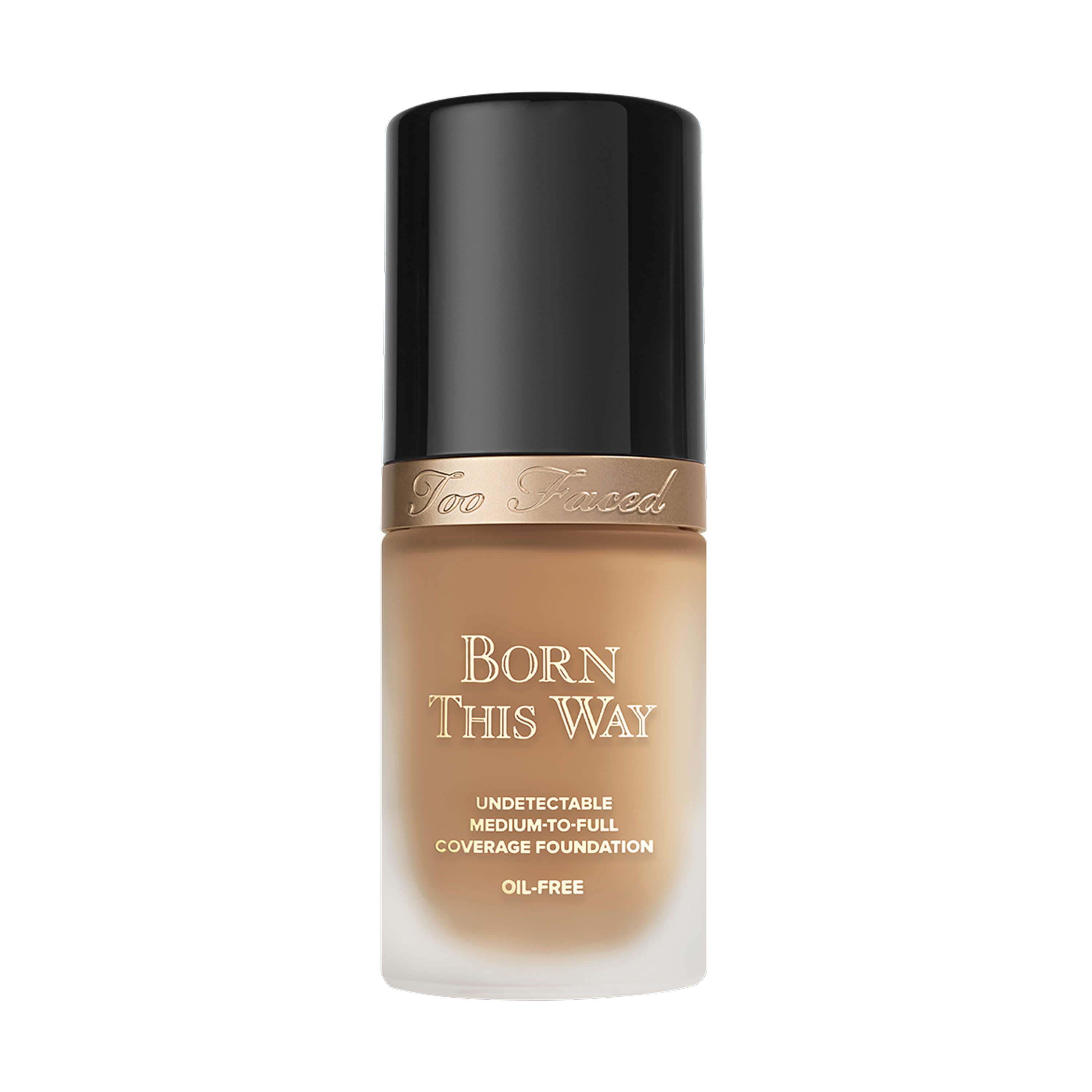 I want to talk about a foundation I am sure you have heard of before but if you have not tried this I suggest that you do right away this is the Too Faced Born This Way a foundation, this was huge on YouTube maybe two years ago and that's why I picked it up but it's still to this day one of my favorite foundations it is a medium to full coverage foundation it's oil-free
this foundation definitely along with the Lancome one could really be used for any skin type but why I like this for my dry skin is because it's probably one of the most full coverage of all of the ones I'm going to talk about and it's not super dewy I'd say it's like a satin to natural finish which sometimes even satin to natural finish foundations can still stick to my dry patches so I really love this and I highly recommend checking this.
Pro Coverage Illuminating Foundation
L.A girl pro coverage HD high definition long wear illuminating foundation, This foundation is so underrated and I have to explain how I use this because I have to be honest I don't use this foundation on its own very much at all, How I have used this most is adding in a pump of this to my Too Faced Born This Way Foundation the one I just talked about if I want to give myself even more do leanness and I don't always do it
 I actually mix this with the foundation that I'm wearing it which I'll get to in a little bit, It really mixes well with anything if you are like even more driving me I would say I'm like moderate to slight dry if you are like very dry you probably love this on its own the only reason I don't love this on its own is because it's like really dewy like almost greasy but if you need that moisturizing effect you would love this on its own and it's so affordable.